"When people ask me what I do for a living, I reply that I create lifestyles.
Up to me to magnify them in the Present and engrave them in the Future…'

e. s.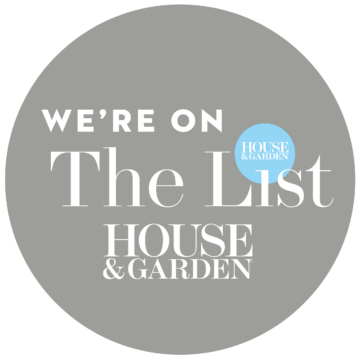 After 16 years of international experience based in Paris working on high end projects as well as smaller ones, firstly as a free-lance then head of a well known studio, Emmanuelle Sirven has opened her own studio 6 years ago in London. Coming from a cosmopolitan family, brought up and educated between France & Great-Britain, Emmanuelle benefits from a double culture, a double degree and is even trilingual, spending her summers in Spain. This background has developed her curiosity, influences and enhances all her projects.
Her numerous and various projects have also been a source of inspiration, from private homes to public spaces, from a classic moulded Parisian flat to a contemporary office building in compliance with the latest sustainable regulations.
What is most important for her is the relationship she nurtures with the client & the contractors during the project: "I want people to feel comfortable with me throughout the whole project, we will then rely on each other and we will obtain the best result."
Whether you are a private & professional client, architect, supplier, Emmanuelle Sirven will provide you with her skills, expertise and network in London, France and all over the world.
For Private houses . Hotels & Restaurants . Offices & Events, she proposes all type of services:
Interior Architecture & Design
The complete Design Scheme : Mood boards / Concept Design / Preliminary & Detailed Design Plans / FF&E research & files / Planning & Licenses to alter / Tender / Site Management & Surveillance / Handover & Completion
Complete or Partial Assistance
Local Assistance as a Project Manager
Management & Worksite Supervision
French & UK Standards . Adaptations to local Regulations
Specific research for a contractor, material, product, equivalence…
Representation / Translation
To be your Intermediary in London & France . Represent you and/or translate meetings
Guarantee for you to be present without the need to travel
Fluent Communication guaranteed: different language & customs in each country
Translation of plans/document